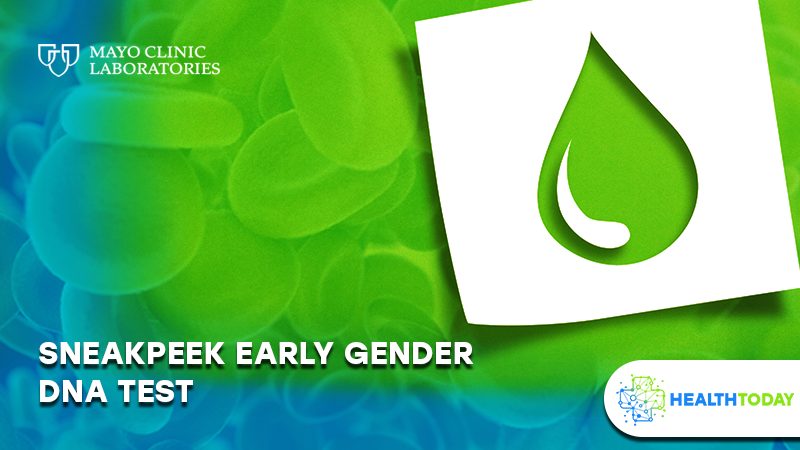 In the past, parents have had to wait until the 20-week ultrasound to learn the sex of their baby. Now, thanks to new technology focused on blood tests for baby gender, parents can know even faster and start planning for their bouncing baby boy or girl. Thanks to the DNA tests offered by SneakPeek and distributed by Health TodayHealth, baby gender tests that reveal the sex of your baby in as little as 6 weeks with an accuracy rate of 99.9% are available to Canadians. The SneakPeek test for baby gender gives you the freedom to know the sex of your baby without the need to leave your home or visit the doctor. All it takes is a few drops of blood and you can start planning for the arrival of your little bundle of joy.
How Does Early Gender DNA Testing Work?
SneakPeek uses a DNA sample from the mother's blood to test for cell-free fetal DNA (cffDNA). Prenatal cell-free screening has been used in the past to detect any chromosomal abnormalities in a fetus, but now this technology is being used to detect the sex chromosomes of the fetus. This gender predictor test can tell parents the gender of the baby earlier than an ultrasound.
When a person is pregnant, cells from the fetus make their way into the bloodstream, called cell-free fetal DNA. Because the mother already carries an X chromosome herself and all people have at least one X chromosome, the presence of the X chromosome is not what indicates the sex of the fetus. If there is a Y chromosome detected, the baby is male, and if there is no Y chromosome detected, the baby is female.
At 6 weeks, the levels of fetal DNA circulating in the mother's blood are very low and difficult to detect. SneakPeek is the only fetal DNA test sensitive enough to detect the gender of the fetus at 6 weeks with 99.9% accuracy.
To take the SneakPeek early blood test for baby gender, all you need to do is:
Order the test.
Prick your finger.
Collect 7 to 10 drops of blood in the supplied container (anywhere between 1ml and 3ml will suffice).
Send the samples back!
Your results will be emailed to you via secure email.
T Cells Know If You Have Had COVID-19
T-Detect™ COVID-19 T Cell Test is now available in Canada. Health Today blood is pleased to announce an exclusive partnership with Adaptive Biotechnologies to bring this advanced and award-winning COVID-19 testing technology to you. This test can detect prior COVID-19 infections with 95% accuracy. If you were not tested at the time of infection, this can be useful for a diagnosis of long COVID, for managing long-term health, and for providing insight into your body's immune response.
Why Is Early Gender DNA Testing Important?
Many parents wish to know the sex of their child early. This can be due to a desire to feel they have a better understanding and connection to their unborn child and to create a closer emotional attachment to the baby. Knowing the sex of your child can also help to establish a sense of parenthood and bestow personhood and the beginnings of individuality onto your child. Knowing the sex of your baby in advance can also help you and your loved ones prepare for the coming child, especially if you already have a child or children and you want to help them get used to the idea of a new little brother or sister. An early gender predictor test can also help parents make decisions before the baby is far along, including picking out names.
What Our Clients Have To Say
We are proud of the important work we do and the impact that fast, convenient, and private lab testing services can have on the health and wellbeing of our community. We are even more proud that you don't have to take our word for it. Here is what our clients have to say about their experience with Health Today Health:
Health Today In Your Pocket!
Health Today is here to help you take control of your health! Our screening tests allow you to find and address health issues before they become bigger and less manageable. And with our new software, booking is easy!
book online, or download our easy-to-use Health Today Health app at the Apple Store or Google Play.
Download Now!
Plan For Your Baby's Future With an Early Gender DNA Test!
Knowing the sex of your baby early does more than just help parents get used to the idea of having a boy or a girl, it helps to create a sense of control and give parents peace of mind. For many parents, the more information they can receive about their unborn child, the more secure they feel; there are already so many intricacies of pregnancy that adding more surprises can be another stressor. And, of course, some people are just curious! Even if parents don't plan on revealing the sex of their child or they don't place much emphasis on it, many people want to know more about their child as soon as they can because they are excited about the new addition to the family.
RELIABLE FERTILITY & HORMONE SCREENING
We offer a hybrid model of general blood work and public lab services with access to enhanced, private testing. This means that Health Today Health is positioned to provide quick, efficient, and reliable tests when your physician requires, but that we can also offer you access to tools that can provide a more advanced insight into your overall health and wellness. Here is what we offer:
On Demand Private Lab Services Across Canada
From our home bases in Calgary, Edmonton, Fort McMurray, Red Deer, Medicine Hat, and Toronto, Health Today Health provides affordable, safe, and reliable in-clinic, mobile, corporate, and pop up clinic advanced lab services to people across Canada. Visit our city links to learn more about our locations and the services offered.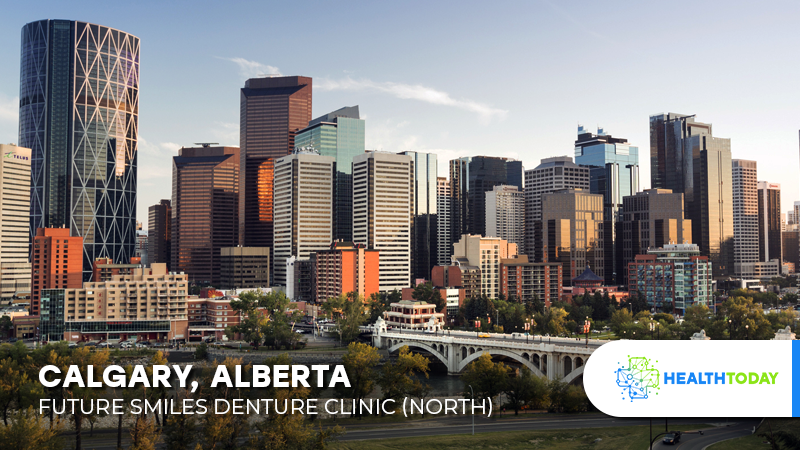 Calgary - Future Smiles Denture Clinic (North)
23 Coral Springs Blvd NE
Calgary, AB T3J 4J1
Canada
Directions
All Tests
Yes, blood tests for baby gender are far more reliable than urine tests. Urine tests are a good indicator of pregnancy because the urine contains human chorionic gonadotropin (HCG), which is only present in the urine when a person is pregnant. However, urine does not contain any sex hormones and cannot be used to determine gender. Products that have been previously marketed as urine-based gender predictor tests are wildly unreliable and only have about a 50% accuracy rate; no more accurate than a random guess.
Appointments can be booked here.
Your Partner In Optimal Health Health today is committed to providing the highest level of service to our in-clinic, mobile, corporate, and rural lab service clients across Canada. We promise to continue to provide advanced solutions for testing and overall health. We will be here whenever you need lab services, wherever you need them.
Choose Health Today as your partner in achieving better health. Call 1-403-475-0016 or contact us online.
Tomorrow's Advances In Health Screening Available Today
Health Today leverages valued partnerships with global testing technology partners to bring Canadians advanced screening tools to aid in achieving optimal health and wellness. Offered alongside excellence in delivering standard lab services, these breakthrough technologies position Health Today to be every Canadian's best option for health testing and screening.
Use the form below for more information about our in-clinic, and pop up labs services.