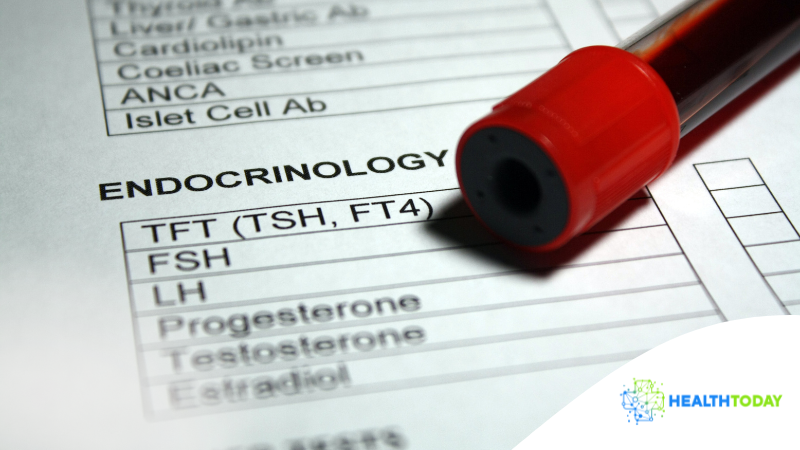 Follicle-stimulating hormone (FSH) is a hormone produced by the pituitary gland that plays a major role in sexual development. FSH is related to ovulation as well as the production of sperm. FSH levels stay relatively stable during sperm formation, whereas FSH levels will fluctuate during puberty, the menstrual cycle, pregnancy, and menopause. Too much or too little FSH can lead to infertility, menstruation issues, or delayed puberty. To test for FSH levels, a blood sample will be taken and the results should be presented to and discussed with a family doctor or fertility specialist. Testing for this follicle-stimulating hormone can help create a better understanding of an individual's menstrual cycle, fertility, ovulation, and other related health concerns.
How FSH Can Help You Understand Your Body
Know Your Fertility
FSH levels fluctuate throughout the menstrual cycle. At the start of the menstruation cycle, FSH levels will be their lowest, but levels will soon rise and eggs will mature in the ovaries. Once the follicles produce estrogen, it will signal to the brain to stop producing FSH and levels will once again lower to get ready for the next cycle. Knowing your FSH levels will help you determine your ovarian reserves and indicate how fertile you are. To know your baseline levels of estrogen and FSH, any test samples should be taken on the 3rd day of your cycle to give the most accurate reading. If the test is taken at a different time, it may skew the results. FSH levels can also indicate sperm production levels. These can be measured at any time to know the amount of sperm you are producing.
Create A Potential Pregnancy Timeline
If you are trying to conceive, measuring your FSH levels can be beneficial. High FSH levels are an indication of reduced egg count, and this may help you determine how long you may remain fertile. FSH levels are not, however, the cause of reduced egg count; lowered levels of FSH will not change the number of eggs present. Low FSH levels can also indicate decreased levels of sperm production. If a couple is struggling to conceive, FSH levels can be an indicator of the issues they may be having.
Know When You Are Approaching Menopause
As age increases, egg count declines. This means that fewer follicles (eggs) will mature in the ovaries. Since these follicles give off estrogen and tell the brain to stop producing FSH, when there are fewer follicles, the levels of estrogen decrease, causing the levels of FSH to increase. A rise in FSH, and being 40 years of age or older, is typically an indicator that menopause is beginning.
Understand Menstruation Issues
If your cycle has become disrupted or if your period stops altogether, FSH testing can help get to the root of the issue. Menstruation can be affected by many factors, including stress, excessive exercise, having too little body fat, having excess body fat, illness, and more. Because so many factors can contribute to missed or stopped periods other than pregnancy or menopause, FSH testing can help doctors determine what is influencing your menstrual cycle.
Help Facilitate Diagnosis Of Other Health Issues
Follicle-stimulating hormone levels can help your doctor diagnose premature ovarian failure, polycystic ovary syndrome (PCOS), ovarian tumors, sexual development disorders such as Turner syndrome or Klinefelter syndrome, pituitary and/or hypothalamus disorders, infections, hormone deficiency, central nervous system disorders, and even eating disorders. Understanding your FSH levels can facilitate a supportive discussion with your doctor and help you both make the most informed decisions for your care.
Private Lab FSH Test
If you are trying to conceive, have missed periods without being pregnant, are experiencing uterine pain, have a decreased sex drive, or want to know if you are beginning menopause, an FSH blood test may give you the answers you need. Learning your FSH levels through Health Today Health private lab tests is an important step in learning about your health. To receive an FSH blood test and take control of your health, book a test here. For any questions about our private lab tests, contact Health Today Health at 1-844-424-6728 or fill out the online contact form.
Health Today Health has home bases in Calgary, AB, Edmonton, AB, Fort McMurray, AB, Red Deer, AB, Medicine Hat, AB, and Toronto, ON. Blood services are also available from the comfort of your own home using mobile lab testing, so our private lab services can come to you to collect samples.
If purchased on its own, this test costs $100.00 + tax. When multiple tests are purchased by the same person during the same appointment, Health Today realizes some operational efficiencies and can provide discounts. For multiple tests, our policy is that the most expensive test will be charged in full, with any subsequent tests receiving a 25% discount.
Generally an appointment lasts no more than 10 minutes. During this time our certified Medical Laboratory Assistant will confirm your identity, verify your requisition, set up a safe and comfortable space for the collection, and answer any questions or concerns you may have.
We recommend drinking a large glass of water at least 45 minutes before your appointment, and wearing warm clothing or a sweater to help prepare your veins. If you get dizzy at the sight of blood, you may want to have someone drive you home from your blood collection.
Your Partner In Optimal Health Health today is committed to providing the highest level of service to our in-clinic, mobile, corporate, and rural lab service clients across Canada. We promise to continue to provide advanced solutions for testing and overall health. We will be here whenever you need lab services, wherever you need them.
Choose Health Today as your partner in achieving better health. Call 1-403-475-0016 or contact us online.
Tomorrow's Advances In Health Screening Available Today
Health Today leverages valued partnerships with global testing technology partners to bring Canadians advanced screening tools to aid in achieving optimal health and wellness. Offered alongside excellence in delivering standard lab services, these breakthrough technologies position Health Today to be every Canadian's best option for health testing and screening.
Use the form below for more information about our in-clinic, and pop up labs services.