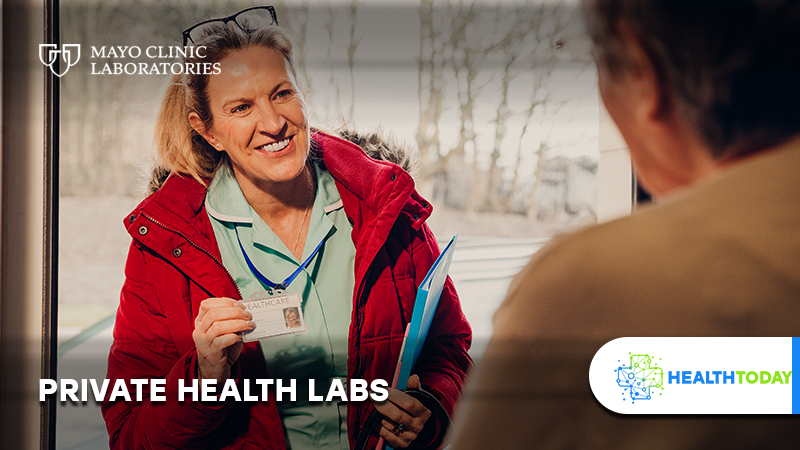 Private Laboratory Services are an important extension of our public health system. Private labs can ease the burden on public health during times of increased demand, offer increased privacy and safety, and provide increased convenience to those limited by time constraints, work schedules, transportation issues, or impaired mobility. Private labs can also often provide quicker turnarounds. The private laboratory model makes it easier to access enhanced health and wellness testing like Vitamin D and Vitamin B12 screenings. Health Today Health utilizes Mayo Clinic as our laboratory to empower Canadians to take control of their own health journey.
In-Clinic: Visit our locations in Calgary for in-clinic testing and specimen collection.
Standard and Advanced Testing Services
Health Today delivers the same level of excellence in care and reliable results for our general lab work and our enhanced screening clients. Here are the lab tests currently offered by our collections and lab services team.
What Our Clients Have To Say
We are proud of the important work we do and the impact that fast, convenient, and private lab testing services can have on the health and wellbeing of our community. We are even more proud that you don't have to take our word for it. Here is what our clients have to say about their experience with Health Today Health:
RELIABLE STANDARD SCREENING WITH ADVANCED TESTING OPTIONS
We offer a hybrid model of general blood work and public lab services with access to enhanced, private testing. This means that Health Today Health is positioned to provide quick, efficient, and reliable tests when your physician requires, but that we can also offer you access to tools that can provide a more advanced insight into your overall health and wellness. Here is what we offer:
On Demand Private Lab Services Across Canada
From our home bases in Calgary, Edmonton, Fort McMurray, Red Deer, Medicine Hat, and Toronto, Health Today Health provides affordable, safe, and reliable in-clinic, mobile, corporate, and pop up clinic advanced lab services to people across Canada. Visit our city links to learn more about our locations and the services offered.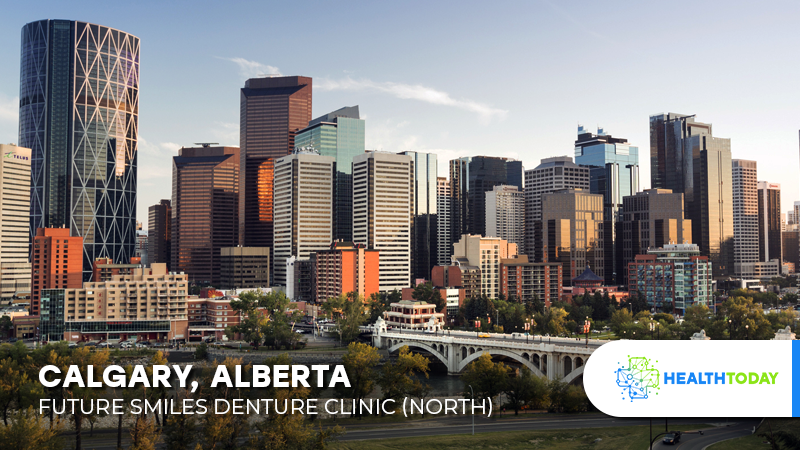 Calgary - Future Smiles Denture Clinic (North)
23 Coral Springs Blvd NE
Calgary, AB T3J 4J1
Canada
Directions
All Tests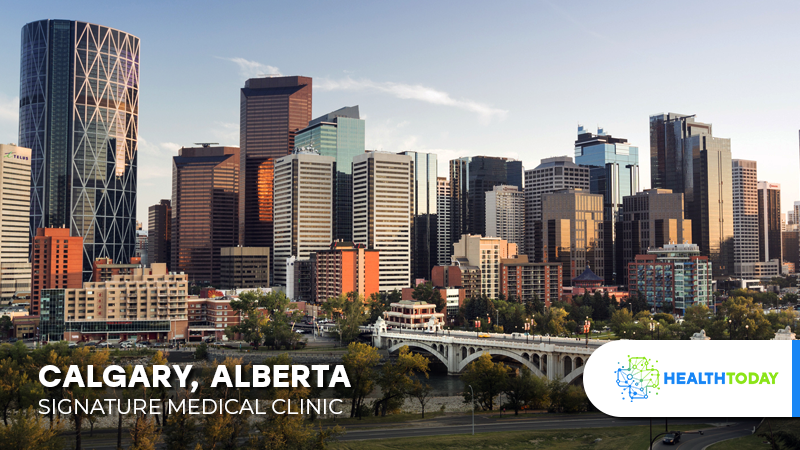 Calgary - Signature Medical Clinic
513-1851 Sirocco Dr SW
Calgary, AB T3H 4R5
Canada
Directions
All Tests
Pricing is dependent on in-clinic or mobile testing and the type of testing required. You can find our complete price list here.
We are regulated and bound by the same protocols as provincially funded labs, but we do charge a small fee for the convenience, safety, and privacy benefits offered by a private lab service.
You can book your mobile lab appointment online here or you can download the Health Today Health app at Google Play or the Apple Store and book your slot and manage your account from your mobile device.
Your Partner In Optimal Health Health today is committed to providing the highest level of service to our in-clinic, mobile, corporate, and rural lab service clients across Canada. We promise to continue to provide advanced solutions for testing and overall health. We will be here whenever you need lab services, wherever you need them.
Choose Health Today as your partner in achieving better health. Call 1-403-475-0016 or contact us online.
Tomorrow's Advances In Health Screening Available Today
Health Today leverages valued partnerships with global testing technology partners to bring Canadians advanced screening tools to aid in achieving optimal health and wellness. Offered alongside excellence in delivering standard lab services, these breakthrough technologies position Health Today to be every Canadian's best option for health testing and screening.
Use the form below for more information about our in-clinic, and pop up labs services.