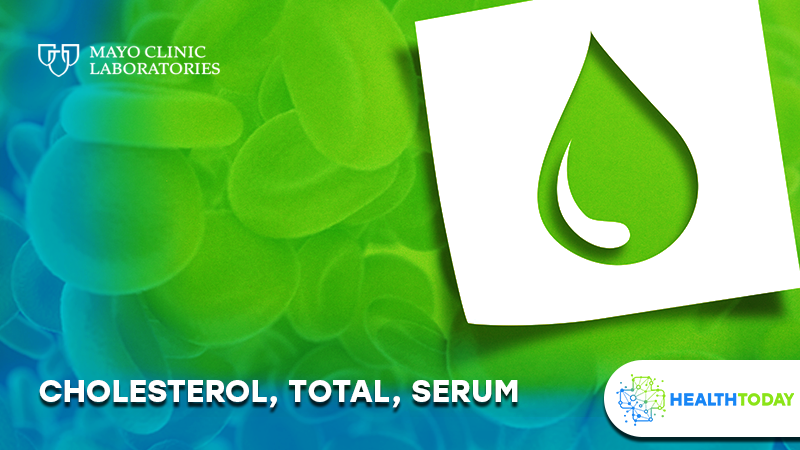 CHOL, or Cholesterol Total, S is a simple blood test that measures the amounts of cholesterol and triglycerides in the blood. This test screens for four types of fats:
Total cholesterol
Low-density lipoprotein cholesterol (LDL)
High-density lipoprotein cholesterol (HDL)
Triglycerides
High levels of blood cholesterol could indicate an increased risk of heart attack, heart diseases, and diseases of the blood vessels.
Who Is It For?
Ideally, individuals would receive their first cholesterol screening between the ages of 9-11 as a baseline and then be rescreened every 5 years. This testing should be increased to every two years for men between the ages of 45-65 and for women aged 55-65. Everyone over the age of 65 should receive cholesterol screening annually. Your physician may recommend more frequent testing if you have coronary artery disease (CAD), to monitor the effectiveness of treatment with cholesterol medication, or if you have other risk factors such as:
Sedentary lifestyle
Excess weight or obesity
Poor diet
Smoking
Diabetes
A family history of high cholesterol, heart diseases, or heart attacks
Why Is It Important?
Heart disease is the second leading cause of death and a leading cause of hospitalization in Canada. A complete cholesterol test, also called a lipid panel, can quantify the levels of cholesterol and triglycerides in your blood. This measurement determines your risk for plaque buildup that can lead to narrowed or blocked arteries and compromise your heart health. High cholesterol is an indicator of significantly increased risk for atherosclerosis, coronary artery disease, heart disease and heart attack. Test results can inform preventative measures, treatment decisions, and additional monitoring.
What is the cost?
If purchased on its own during your appointment, this test costs $77.00 + Tax. When multiple tests are purchased by the same person during the same appointment, Health Today realizes some operational efficiencies and can provide discounts. For multiple tests, our policy is that the most expensive test will be charged in full, with any subsequent tests receiving a 25% discount.
Standard and Advanced Testing Services
Health Today delivers the same level of excellence in care and reliable results for our general lab work and our enhanced screening clients. Here are the lab tests currently offered by our collections and lab services team.
What Our Clients Have To Say
We are proud of the important work we do and the impact that fast, convenient, and private lab testing services can have on the health and wellbeing of our community. We are even more proud that you don't have to take our word for it. Here is what our clients have to say about their experience with Health Today Health:
Health Today In Your Pocket!
Health Today is here to help you take control of your health! Our screening tests allow you to find and address health issues before they become bigger and less manageable. And with our new software, booking is easy!
book online, or download our easy-to-use Health Today Health app at the Apple Store or Google Play.
Download Now!
RELIABLE CARDIOVASCULAR SCREENING
We offer a hybrid model of general blood work and public lab services with access to enhanced, private testing. This means that Health Today Health is positioned to provide quick, efficient, and reliable tests when your physician requires, but that we can also offer you access to tools that can provide a more advanced insight into your overall health and wellness. Here is what we offer:
On Demand Private Lab Services Across Canada
From our home bases in Calgary, Edmonton, Fort McMurray, Red Deer, Medicine Hat, and Toronto, Health Today Health provides affordable, safe, and reliable in-clinic, mobile, corporate, and pop up clinic advanced lab services to people across Canada. Visit our city links to learn more about our locations and the services offered.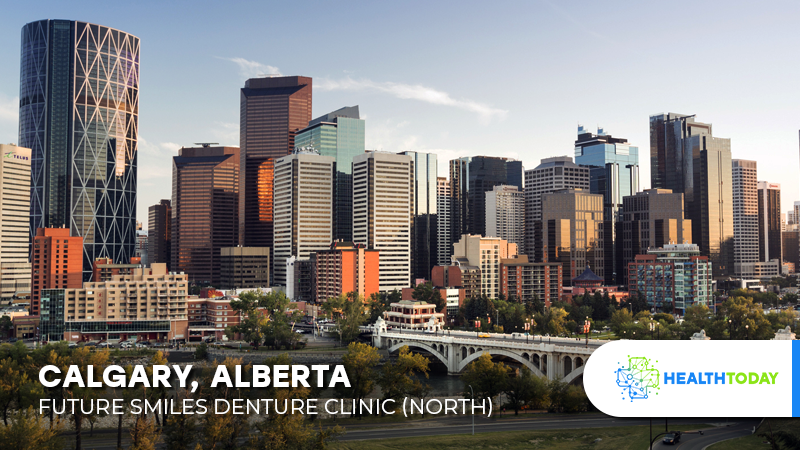 Calgary - Future Smiles Denture Clinic (North)
23 Coral Springs Blvd NE
Calgary, AB T3J 4J1
Canada
Directions
All Tests
Appointments can be booked here.
Please reach out to our customer services team by emailing using the contact form at the bottom of the page with your full name, test service, date and location of testing and we will help answer your questions or direct you to further information.
If you require a specific test that isn't on our website, we may be able to offer it to you, as long as it's tested through a blood draw. Please email our support team using the contact form below with details of the required test. It may take a few weeks until we can quote a price for you, but we will do our best.
Your Partner In Optimal Health Health today is committed to providing the highest level of service to our in-clinic, mobile, corporate, and rural lab service clients across Canada. We promise to continue to provide advanced solutions for testing and overall health. We will be here whenever you need lab services, wherever you need them.
Choose Health Today as your partner in achieving better health. Call 1-403-475-0016 or contact us online.
Tomorrow's Advances In Health Screening Available Today
Health Today leverages valued partnerships with global testing technology partners to bring Canadians advanced screening tools to aid in achieving optimal health and wellness. Offered alongside excellence in delivering standard lab services, these breakthrough technologies position Health Today to be every Canadian's best option for health testing and screening.
Use the form below for more information about our in-clinic, and pop up labs services.