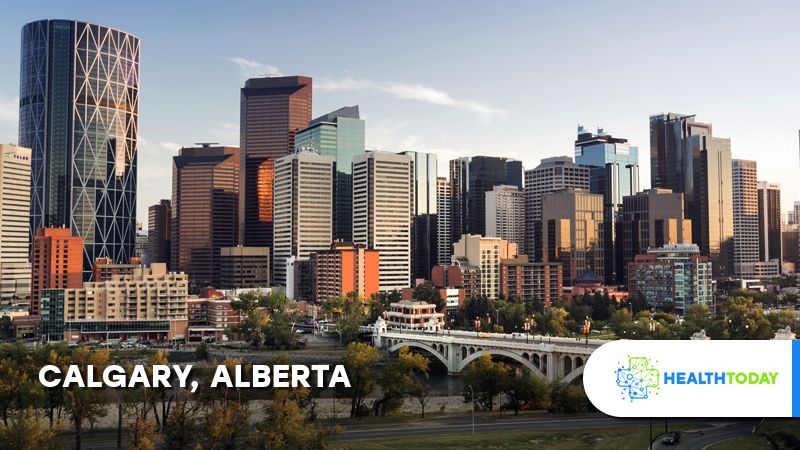 Health Today Health is back! Health Today has partnered up with Health Today to relaunch our services. We will be offering most of the same tests and services, with a few exceptions and a few pricing adjustments. Covid-19 T Cell and Antibody tests remain on the menu, along with a large portfolio of hormone and fertility, general health and wellness, vitamin D, D-dimer, ceramides, mineral testing, cancer detection, food sensitivity, lyme disease, as well as collections for your public health requisitions from your physician so you dont have to wait in line.
Testing And Collection Options
Calgary region clients can enjoy access to multiple options for collection and testing:
In-Clinic: Our in-clinic collection and testing model offers discreet and punctual 15-minute appointments as a convenient and affordable option to public laboratory services. Time slots are easy to book over the phone, online, or through our app.
Corporate Testing Program: Work with our Corporate Testing Program team to foster a safe and healthy workplace environment in your place of business. With options for in-clinic and mobile, at-work testing, you can mitigate the costs associated with interruptions to workflow, setbacks and closures, infection outbreaks, and time lost to illness. Health Today Corporate Testing Program demonstrates your commitment to employee health and wellbeing.
Tests Available
For the most up to date list of all tests provided and pricing check our booking link.
COVID-19 Testing
COVID-19 Rapid Antigen (live virus) Test (Exempt from service limit)
COVID-19 T Detect T Cell
COVID-19 Quantitative Antibody Test
COVID-19 Rapid Antigen Assuretech Eco-Test (Exempt from service limit)
Public Health Collections
General Lab Work
Public Health Lab Collection
Vitamin/Minerals
Vitamin D
Vitamin B12
Vitamin D 1,25
Vitamin A (Exempt from service limit)
Heavy Metals Screening Test
Magnesium
Folate
Copper
Calcium
Zinc
Selenium
Cobalt
Chromium
Chromium
Cobalt
Molybdenum
Manganese
Iodine
Cancer
Aristotle® Early Cancer Detection
Prostate Health Index with Reflex
Prostate Specific Antigen Test
Cardiovascular
Ceramides
D-dimer
Total Cholesterol
Complete Blood Count
C-Reactive Protein
Creatinine Kinase
Chloride
Potassium
Sodium
Hormone Testing
Sex Hormone Binding Globulin
Beta-Human Chorionic Gonadotropin
Testosterone, Total
Testosterone, Bioavailable/Free/Total
Testosterone Total/Free
Antimullerian Hormone
Follicle Stimulating Hormone
Dehydroepiandrosterone
Estradiol
Progesterone
Luteinizing Hormone
Prolactin
Immunology/Genetics
Lyme Disease
Measles, Mumps, Rubella, and Varicella Immune Status Profile
Homocysteine, Total
Ceruloplasmin
Immunoglobulins (IgG, IgA, and IgM)
RA Factor
Hepatitis B e-Antibody and e-Antigen
Thyroid Health
Thyroid Stimulating Hormone Test
T3 (Triiodothyronine)
T4 (Thyroxine), Free
Thyroxine, Total/Free
Thyroglobulin, Tumor Marker Reflex
Thyroglobulin Antibody
Thyroperoxidase Antibodies
Parathyroid Hormone
Third Party Collections
Evexia Collection Draw (Exempt from service limit)
Molecular You
Prenatal Genetic Testing (Harmony Test)
Canexia Collection
Advica Collection
OncoHelix Cancer Collection
Food Sensitivity
Food & Nut Panel
Fruit Panel
Grain Panel
Variety Food Panel
Seafood Panel
Nut Panel 2
Variety Food Panel 2
Liver, Kidney, Pancreas
Hemoglobin A1c, Blood AB
Glucose, Random
Insulin
Lipid Panel - Fasting
Lipid Panel - Non-Fasting
Lactate Dehydrogenase
Liver Profile
Creatinine with Estimated Glomerular Filtration Rate
Hemoglobin A1c
Total Protein
Iron & Total Binding Iron Capacity
Bilirubin
Albumin
Ferritin
Gamma-Glutamyltransferase
Transferrin
Alkaline Phosphatase
Lipase
Aspartate Aminotransferase
Alanine Aminotransferase
Blood Urea Nitrogen
Urate
Insulin Resistance/Type 1 Diabetes Predictor
How To Book
Booking your specimen collection and lab testing services is easy. Simply book online or give us a call.
What Our Clients Have To Say
We are proud of the important work we do and the impact that fast, convenient, and private lab testing services can have on the health and wellbeing of our community. We are even more proud that you don't have to take our word for it. Here is what our clients have to say about their experience with Health Today Health:
Your Partner In Optimal Health Health today is committed to providing the highest level of service to our in-clinic, mobile, corporate, and rural lab service clients across Canada. We promise to continue to provide advanced solutions for testing and overall health. We will be here whenever you need lab services, wherever you need them.
Choose Health Today as your partner in achieving better health. Call 1-403-475-0016 or contact us online.
Tomorrow's Advances In Health Screening Available Today
Health Today leverages valued partnerships with global testing technology partners to bring Canadians advanced screening tools to aid in achieving optimal health and wellness. Offered alongside excellence in delivering standard lab services, these breakthrough technologies position Health Today to be every Canadian's best option for health testing and screening.
Use the form below for more information about our in-clinic, and pop up labs services.