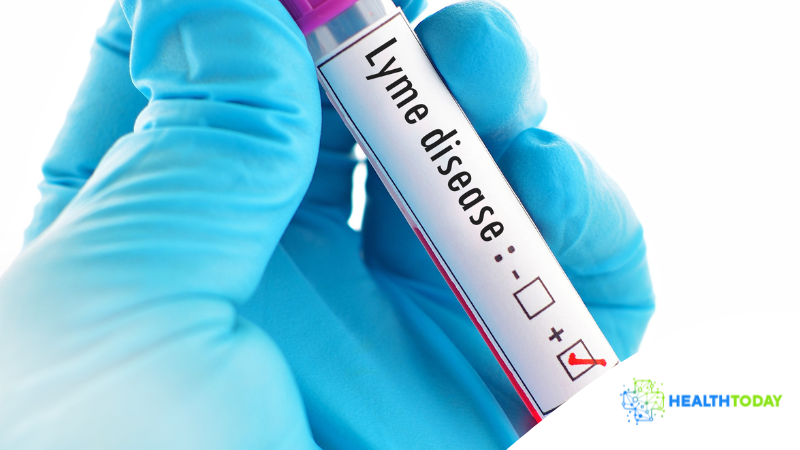 Now that the weather is starting to warm up, nature is calling many of us to get out to walk, hike, and explore. Being outside this time of year is wonderful - fresh air, not too hot, and no mosquitos - but, unfortunately, it is also tick season. If you spend any amount of time outdoors you are potentially at risk of having one of these little critters hitch a ride. While most tick bites are harmless, some may be carriers of Borrelia burgdorferi bacteria, which results in Lyme disease. This potentially crippling illness is becoming more common. Lyme disease is becoming so common, in fact, that some studies estimate that Lyme disease has become more common than breast cancer. Continue reading to learn a bit more about Lyme disease and what you can do to get tested for it. Arm yourself with some information about Lyme disease so that you can continue enjoying the great outdoors while being prepared!
Lyme Disease: What You Should Know
How Does Lyme Disease Spread?
While ticks are considered the primary carrier of the microbe that causes Lyme disease, some experts believe that it may also be spread through spiders, mosquitos, and fly bites, and even sexually transmitted. To become infected with Lyme disease from a tick bite, the tick must latch onto your skin. If you swat one away that hasn't dug in yet, you are not at risk.
What Happens When A Person Is Infected?
Since ticks are so small and their bite is often not felt, many people may not even realize they've been infected until they start experiencing symptoms. While the telltale sign of a tick bite that is a carrier of Lyme disease is a bulls-eye-like reaction at the spot of the bite, many people do not develop the rash. Although the bacteria can lay dormant in the body for years, most people typically develop flu-like symptoms within 3-30 days of infection. Some common signs include a sore throat, fatigue, joint pain, fever, and swollen lymph nodes. If left untreated, Lyme disease can result in some serious late-stage complications such as autoimmune disorders, arthritis, heart palpitations or an irregular heartbeat, systemic inflammation in the body, and depression and anxiety, to name a few.
Why Should I Get Tested?
The sooner you can get tested after a suspicious tick bite for confirmation of infection, the more likely it can be easily treated. Typical treatment includes antibiotics, and some health care practitioners may also include herbal remedies. The Lyme antibody test that Health Today provides is a standard blood test that analyzes for both IgM and IgG antibodies. This means that the test will be able to confirm if your body has been exposed to Lyme disease at any point in time - either very recently or in the distant past. It is worth noting that it does typically take the body a minimum of a couple of weeks post-bite to develop sufficient antibodies to be detectable in a test. If you think you may have Lyme disease, the easiest confirmation is through an antibody test so that you can start working with your doctor for treatment as soon as possible.
Protect Yourself From Lyme Disease
While the thought of having Lyme disease can be quite scary, don't let it hold you back from enjoying the great outdoors! You can help protect yourself by wearing closed shoes and long pants, minimizing exposed skin, particularly around the feet and ankles, avoiding walking off-trail into bushy areas or long-grassed fields, wearing light-coloured clothes so ticks are easier to spot, using bug repellent, and performing thorough tick checks. The sooner a tick is removed, the less chance there is of bacteria transfer. If you're outside with any pets, make sure to give them a thorough check afterward as well. While cats and dogs can get a mild version of Lyme disease, luckily there is no evidence they can transfer this directly to humans. And lastly, while prevention of tick bites is key, so is keeping your immune system healthy and strong so that it is better able to protect your body against potentially harmful microbes.
Please note the above content is for information purposes only and is not meant to be taken as medical advice or to replace data or recommendations provided by a medical provider. Health Today does not and cannot provide any guidance for treatment of Lyme disease, and the results of your test are best discussed with your family doctor or qualified medical practitioner.
Receive Lyme Disease Antibody Testing Through Health Today Health
If you have recently had a tick removed or have been in a tick-infested area, schedule an Health Today Health Lyme disease test. Testing can help you receive early treatment so that the infection does not lead to more severe symptoms or disease including neurological and cardiovascular damage. A Lyme disease test can also offer you and your family peace of mind knowing you can enjoy your spring and summer outdoor activities without the fear of surprise infections. To book a Lyme disease test, you can book online, contact Health Today Health at 1-844-424-6728 or through the online contact form. You can also download our easy-to-use Health Today Health app in the Apple Store or Google Play.
Health Today Health offers this private lab testing blood service either in-clinic or using mobile lab testing. The Health Today Health mobile lab services are available in Edmonton, AB, Calgary, AB, Red Deer, AB, and Toronto, ON. In-clinic Lyme disease testing at one of our Health Today Health private lab testing locations is offered in Edmonton, AB, Calgary, AB, Red Deer, AB, Fort McMurray, AB, Medicine Hat, AB, and Toronto and Vaughan, ON.
Results will typically be provided within 10-14 business days.
This quick and easy Lyme disease test is a simple blood test. Our trained phlebotomists will simply take a blood sample and then send it to the lab for testing. All you have to do is wear a short-sleeved shirt and it is suggested that you drink a glass of water before the blood sample is drawn.
Your Partner In Optimal Health Health today is committed to providing the highest level of service to our in-clinic, mobile, corporate, and rural lab service clients across Canada. We promise to continue to provide advanced solutions for testing and overall health. We will be here whenever you need lab services, wherever you need them.
Choose Health Today as your partner in achieving better health. Call 1-403-475-0016 or contact us online.
Tomorrow's Advances In Health Screening Available Today
Health Today leverages valued partnerships with global testing technology partners to bring Canadians advanced screening tools to aid in achieving optimal health and wellness. Offered alongside excellence in delivering standard lab services, these breakthrough technologies position Health Today to be every Canadian's best option for health testing and screening.
Use the form below for more information about our in-clinic, and pop up labs services.