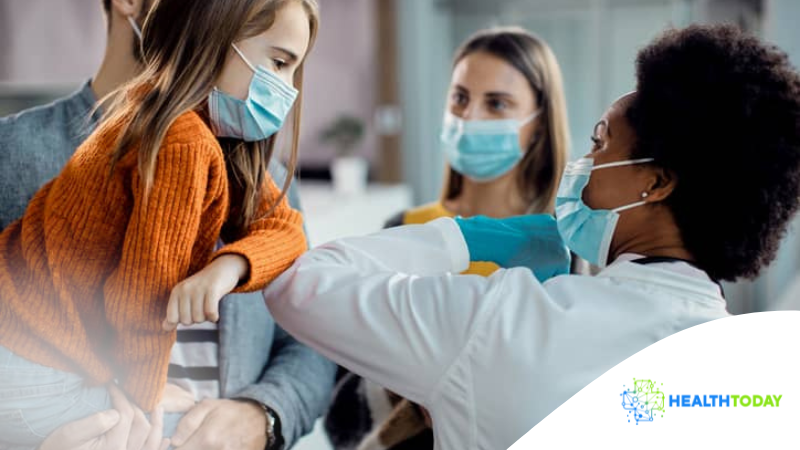 An important component of community health is blood collection services. Regular specimen collection is necessary for many people managing chronic health conditions, for people in the midst of a health crisis, for pregnant women, for people taking proactive measures to optimize their health, and more. But many Canadian health jurisdictions are also experiencing reduced resources due to global supply chain issues, staff shortages, and health care worker burnout. This means that access to critical blood testing services can be compromised. Health Today Health is positioned to meet the evolving health care needs of Canadians with a solution that puts each person in control of their own personal health journey with mobile blood testing services.
Mobile Blood Testing Services Bring The Lab To You
With options for standard and enhanced screenings, the mobile blood testing services team is giving Canadians options to manage their health care requirements. Here are some of the benefits of mobile blood testing services:
Privacy
Mobile blood testing services and other specimen collections can happen at your home, your doctor's office, or even at your place of work if that is the most comfortable space for you. When you choose the location of your collection, you have the agency to manage your environment, who can have access, and who is aware that you have scheduled blood testing services. And when you choose a trusted and reputable laboratory, you can be assured that the most stringent protocols for privacy are being adhered to.
Convenience
We live busy lives, and the expectations and packed schedules don't necessarily stop just because we are experiencing a health concern. And as previously mentioned, the current conditions in many health services due to limited personnel resources can result in reduced operating hours, long wait times, crowded waiting rooms, and the inability to book convenient collection appointments. Sometimes the inconvenience of lab work (perceived or real) prevents or delays people from getting the testing they need. Mobile blood testing services and specimen collection allows you to schedule an appointment when it works for you, avoid traffic, parking, and service delays, and have your collection done conveniently on your schedule.
Accessibility
Mobile blood testing services can provide unparalleled accessibility for those Canadians who are limited in their mobility, who have compromised immunity, or who are feeling too unwell to travel to a collections laboratory. When issues with access prevent people from seeking the care they require, health outcomes decline. Mobile blood testing services remove the obstacles to access for many ill and elderly Canadians.
Safety
Mobile blood testing services do not present any additional risks to your well-being than a standard collections lab. In fact, using a mobile collection service can increase safety for those who have decreased immunity, chronic health conditions, or who experience challenges with navigating complex public spaces. A typical public health lab will naturally host a variety of people who are sick or in poor health (it is usually why they are there). A mobile blood testing service allows you to receive the service you need without placing yourself at an unnecessary risk for further illness.
Take Control Of Your Health With Mobile Blood Testing Services Health Today Health
Take control of your own health and navigate the Canadian health system on your terms with mobile blood testing services through Health Today Health. We offer a variety of mobile lab locations across Canada and options for standard and enhanced screenings. Find a location near you and book your mobile blood testing service appointment now. You can also contact our lab services team at 1-844-424-6728 or connect with us using our online contact form.
Health Today Health has mobile lab services in Calgary, AB, Edmonton, AB, Fort McMurray, AB, Red Deer, AB, Medicine Hat, AB, and Toronto, ON. We also offer mobile specimen collection services in Calgary, Edmonton, Fort McMurray, Medicine Hat, Red Deer, and Toronto through our mobile lab testing.
Health Today supports employers who focus on the health and well-being of their workforce with our corporate and group testing strategies. Contact us to explore how Health Today Health can help you foster a healthy workplace.
Tomorrow's Advances In Health Screening Available Today
Health Today leverages valued partnerships with global testing technology partners to bring Canadians advanced screening tools to aid in achieving optimal health and wellness. Offered alongside excellence in delivering standard lab services, these breakthrough technologies position Health Today to be every Canadian's best option for health testing and screening.
Use the form below for more information about our in-clinic, and pop up labs services.