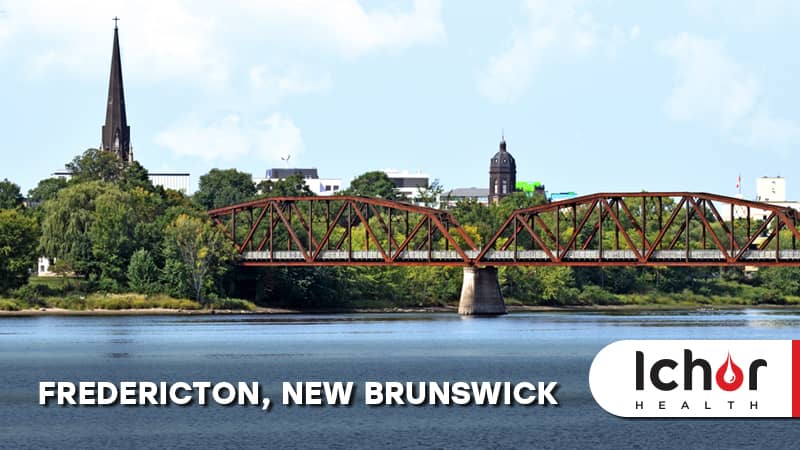 Health Today is offering COVID-19 Rapid Antigen Testing through our parner Corrective Health.
The rapid antigen tests are Health Canada approved, and can be utilized for travel to the US, or work clearance programs.
TESTING AND COLLECTION OPTIONS
What is available at the Fredericton Location?
For the most up to date list of all tests provided and pricing check our in-clinic booking link.
Non-COVID-19 Tests
Total Vitamin D
Heavy Metals
Vitamin B12
Ceramides
Prostate Health Index + Reflex
COVID-19 Testing for Travel Purposes
COVID-19 Rapid Antigen Test
COVID-19 Testing Not Intended for Travel Purposes
T Detect
COVID-19 Quantitative Antibody Test
COVID 19 Qualitative Antibody Test
COVID-19 Rapid Antibody Test
What Our Clients Have To Say
We are proud of the important work we do and the impact that fast, convenient, and private lab testing services can have on the health and wellbeing of our community. We are even more proud that you don't have to take our word for it. Here is what our clients have to say about their experience with Health Today Health:
Your Partner In Optimal Health Health today is committed to providing the highest level of service to our in-clinic, mobile, corporate, and rural lab service clients across Canada. We promise to continue to provide advanced solutions for testing and overall health. We will be here whenever you need lab services, wherever you need them.
Choose Health Today as your partner in achieving better health. Call 1-403-475-0016 or contact us online.
Tomorrow's Advances In Health Screening Available Today
Health Today leverages valued partnerships with global testing technology partners to bring Canadians advanced screening tools to aid in achieving optimal health and wellness. Offered alongside excellence in delivering standard lab services, these breakthrough technologies position Health Today to be every Canadian's best option for health testing and screening.
Use the form below for more information about our in-clinic, and pop up labs services.