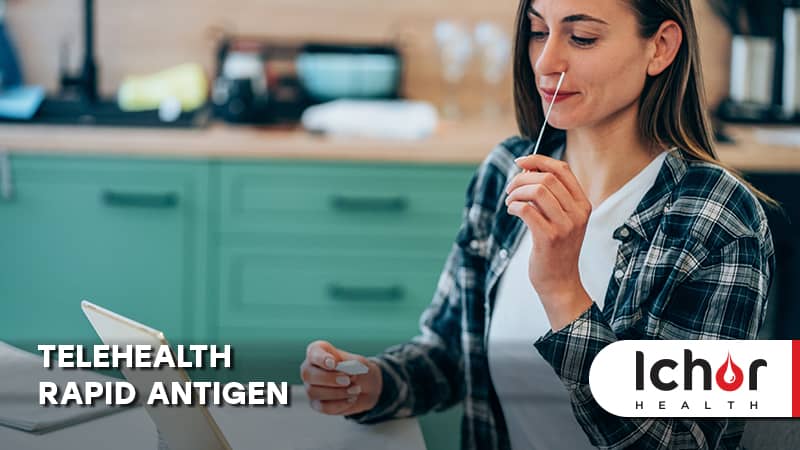 Health Today is pleased to offer video witnessed, self-performed rapid antigen tests using Health Canada-approved devices. Test results are discovered within 15 minutes, and an electronically signed PDF result document complete with name, date, and witness agent is sent via email immediately following your appointment. Travel compliant! Join our program today!
If you are not able to find rapid tests, we are also selling these tests through our clinical partner locations, you can purchase the tests from them, and complete the video appointment through us!
Health Today only uses Health Canada Approved devices for our program and in our offices.
Virtual Witness/Resulting Document
Cost per session:

$30.00 - Up to 2 people per session. Additional people will require separate appointments to be booked.
If you already have tests in your possession, make sure they are one of the following brands which are the only ones we are able to use.
Abbott – Panbio Covid-19 AG Rapid Test Device
Artron Covid-19 Antigen Test
BTNX Rapid Response Antigen Test
Assure Tech – Eco Test Antigen Rapid Test Device
Roche/SD Biosensor – SARS-CoV-2-Rapid Antigen Test
Standard and Advanced Testing Services
Health Today delivers the same level of excellence in care and reliable results for our general lab work and our enhanced screening clients. Here are the lab tests currently offered by our collections and lab services team.
What Our Clients Have To Say
We are proud of the important work we do and the impact that fast, convenient, and private lab testing services can have on the health and wellbeing of our community. We are even more proud that you don't have to take our word for it. Here is what our clients have to say about their experience with Health Today Health:
Health Today In Your Pocket!
Health Today is here to help you take control of your health! Our screening tests allow you to find and address health issues before they become bigger and less manageable. And with our new software, booking is easy!
book online, or download our easy-to-use Health Today Health app at the Apple Store or Google Play.
Download Now!
RELIABLE COVID-19 TESTING
We offer a hybrid model of general blood work and public lab services with access to enhanced, private testing. This means that Health Today Health is positioned to provide quick, efficient, and reliable tests when your physician requires, but that we can also offer you access to tools that can provide a more advanced insight into your overall health and wellness. Here is what we offer:
On Demand Private Lab Services Across Canada
From our home bases in Calgary, Edmonton, Fort McMurray, Red Deer, Medicine Hat, and Toronto, Health Today Health provides affordable, safe, and reliable in-clinic, mobile, corporate, and pop up clinic advanced lab services to people across Canada. Visit our city links to learn more about our locations and the services offered.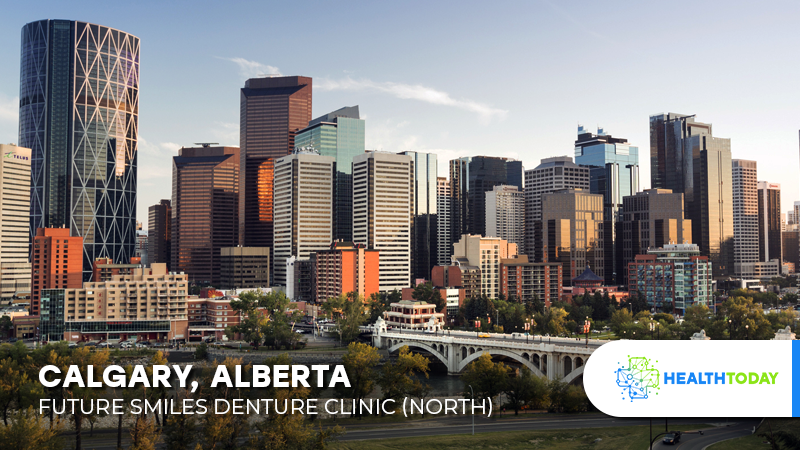 Calgary - Future Smiles Denture Clinic (North)
23 Coral Springs Blvd NE
Calgary, AB T3J 4J1
Canada
Directions
All Tests
Health Today Health offers antibody, molecular, and rapid antigen testing on-site, in the workplace. This allows businesses to respond quickly and control the spread of infection.
Health Today Health offers quick-result testing options for travellers as well as testing kits with remote authentication. Learn more here.
Depending on your reason for testing, your location, and your documentation requirements, Health Today Health offers different testing options. Find out more about our COVID-19 testing options here.
Your Partner In Optimal Health Health today is committed to providing the highest level of service to our in-clinic, mobile, corporate, and rural lab service clients across Canada. We promise to continue to provide advanced solutions for testing and overall health. We will be here whenever you need lab services, wherever you need them.
Choose Health Today as your partner in achieving better health. Call 1-403-475-0016 or contact us online.
Tomorrow's Advances In Health Screening Available Today
Health Today leverages valued partnerships with global testing technology partners to bring Canadians advanced screening tools to aid in achieving optimal health and wellness. Offered alongside excellence in delivering standard lab services, these breakthrough technologies position Health Today to be every Canadian's best option for health testing and screening.
Use the form below for more information about our in-clinic, and pop up labs services.